About Our Offshore Managed teamS
The Key to Quality in Offshore Managed Teams
Distributed teams and remote offices aren't going away. But can quality be ensured when your people aren't just down the corridor?
We at Fiverivers know it can because we have a history of building quality into our outsourcing solutions.
Why it works?
Our offshore team is self-directed by a location-specific team leader who oversees daily operations. They understand cultural differences between the UK and their local country and have been with us long enough to know how to incorporate our company goals into their office's culture.
Hiring our offshore development team allows you to startup to build a high-quality MVP while saving funds and time.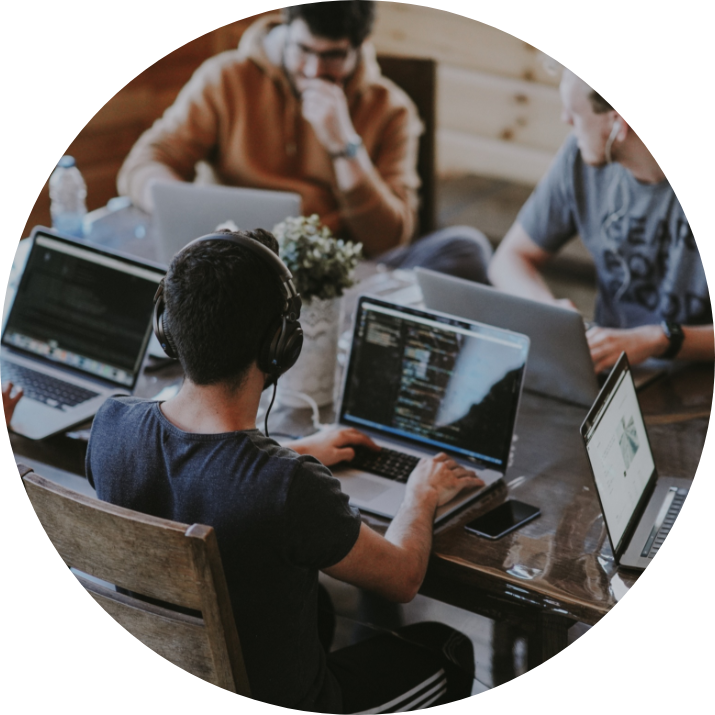 Delivery & Quality
Quality assurance needs to be embedded across your entire organisation from day-to-day management to sales, human resources, project delivery and software delivery.

Leadership
This can be measured in direct and indirect feedback from the direct client and staff feedback to anonymous feedback, self-feedback.

People
Measured through feedback from clients, team leaders and peers, and by data such as how many tickets are being closed within estimates.
It's critical that your offshore partner has a real-time consultative approach — from management to staff and then back up again. This will ensure that direct feedback is received from all levels of the business and action is taken when and where necessary by the right people.
Technology
The question here is: does your technology meet your needs? Look for a partner that can help you to take advantage of technology evolutions.
Our dedicated Services We offer
Our methods for the best experience
Brand Design &
Management
No compromises
Art Direction
Information Architecture
Project
Management
Compliance & Creativity within a framework
Graphic Offshore
Outsourcing
Mixed Media
Got a project in mind?
Get in touch