WHY CHOOSE US FOR YOUR BUSINESS?
Why choose Fiverivers?
Fiverivers, it's not just the quality of work but the attitude towards challenges and how we work together with clients to build long-term business relations that make us stand apart & tall. From web designing/development, leveraging cutting edge technologies, from Mobile to Machine Learning, to craft innovative Digital Experiences to internet marketing - whatever is your business size, whatever are your requirements, wherever is your business based – you can count on us.
For organisations looking for a project delivery partner the choice is simple. They can either take the plunge into the unknown with all of the associated risks, or choose a company whose excellence has already been assessed.
Confidence
We've worked with leaders across all sectors.
A Structured Approach
Our accreditations are your guarantee of quality delivery.

Fiverivers solution
Why you need Fiverivers?
Fiverivers has the expertise and experience to design and deliver imaginative, creative and unique software solutions. From stunning Web sites that help to increase brand awareness and turnover, through to custom applications that will save you time and money by automating daily tasks – we can help. We adapt to the changing needs of the client, and the environment that their business demands. This demonstrates that we are flexible and able to quickly respond to any internal or external issues.
Stability - Over 18 years of experience.
Strong communication skills.
Passion for creativity spans our entire service range
Develop in all leading tools and languages.
Complete Project Management from design to delivery.
Website, application and database development expertise.
Experienced in many industry sectors.
Outstanding reputation through client referral.
Continuous Improvements
Crafting Digital Experiences
Delivery Partners
An Agile, delivery focused approach to application development.
Custom Software Development
Everything from custom solutions, implementation, integration, system upgrades and more.
Legacy Support
Supporting and intergrating with existing software.
Our Services:
UI/UX
Software Development
Digital Marketing
Offshore IT
Quality Assurance
IT Support
Partnering with Fiverivers provides clients inherent and clear advantages which result in achieving project objectives with significant cost savings.
At the heart of all we do is our focus on strong communication with the client over the project life cycle and beyond. But don't just take our word for it, we have many testimonials available and customers we'd be happy for you to talk to.
Find out more about our agile project management:

Experience
Software Development, SaaS, Mobile App Development and Software Support
Integrated service offering with all development completed in-house, including auxiliary services such as UI/UX / Digital Marketing / IT Support

Delivery
A risk averse culture focused on flexibility and results based on SLA's.
Resource available ready for 2017 engagements.
Potential for onsite and offsite working options during the project life cycle.

Technology
Our externally accredited software development processes.
Experience deploying innovative and customized solutions

Economic
Understanding of the importance of Return on Investment.
Based in London, Wolverhampton and Newcastle, and servicing the whole of the UK.
Experience in project delivery with multiple stakeholders and 3rd parties.
Here are the reasons why Fiverivers is your BEST option:

Core Team All in Place
All members of our core management team
are experts in their respective fields, and
have been working together for several years.

Immediate Go-to Market
We value our clients' time. With our in-house
surge capability and effective recruitment

Metrics-Driven
To help you gauge our performance, we track
and measure analytics so we can show you the
level of value that we deliver for your business.

Low Investment Costs
Low cost doesn't necessarily mean poor
quality. By tapping into our professional
workforce experts, Direct Sourcing Solutions
can provide world-class services at the
most competitive prices.

Industry Expertise
Having more than a decade of extensive
experience in this sector, Fiverivers has
achieved significant industry skills and
expertise. Through our interdisciplinary
approach, we deliver outsourcing solutions
that exceed our clients' expectations.

Advanced Technology
Our in-house IT and development team
allows us to provide technology-enabled
solutions that can make processes more
efficient and effective, as well as help your
business stay relevant in today's
technologically advanced society.
Partnerships & Alliances
Awards & Qualifications
Our accreditations are your guarantee of quality delivery. You can be confident that Fiverivers will deliver what they promise.
When you entrust your technology investment to a partner, you need to be sure that they will deliver what they promise when they promise, and for the agreed price. This might sound straightforward, but many IT projects are complex. Multiple staff, stages, and processes are required to ensure successful completion.
That is why you should look closely at how your potential IT partner approaches a project. You will then be able to see clearly, that they can deliver on their promise.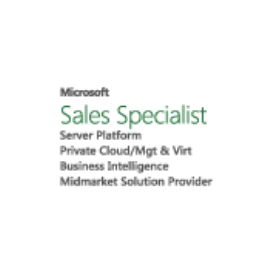 Microsoft
Sales Specialist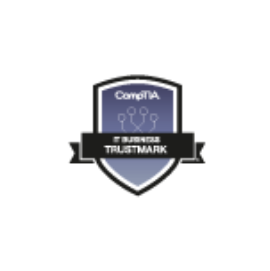 CompTIA
Trustmark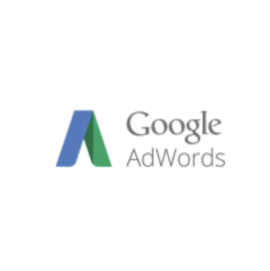 Google
AdWords
Fiverivers Experience
Fiverivers - your IT Partner of choice
Over 18 years experience
Wide portfolio of solutions and services
Customisable to suit all sizes and type of organisation
Offices in London, Wolverhampton and Newcastle